In March we visited Prague in the Czech Republic to attend BioSpot 2020. This 5th annual conference showcased many technologies available for licensing in the life sciences field, whilst highlighting the excellent research taking place within Central Europe and offering the opportunity for scientists to meet industry representatives and other technology transfer organisations like Ximbio.
Some of the research reagents on Ximbio's portfolio were developed by researchers from several research institutes in Czech Republic, such as the iBodies®. Ximbio help to provide these iBodies ® to other scientists so that they too can use these synthetic antibody mimetics for biomedical research applications like ELISA, flow cytometry and immunohistochemistry against common targets like neuraminidase, CA-IX, GPCII, HIV-1, his-tagged and GST-tagged proteins.
After the BioSpot 2020 conference we were delighted to visit one of our new partner research institutes: the Institute of Biotechnology AS CR, v. v. i. (IBT CAS) at their new campus BIOCEV. IBT CAS produce cutting-edge scientific results that will be transferred into clinical practice. Ximbio helps to share IBT's life science research tools to other researchers around the world.
During our visit to IBT CAS we spent some time with Dr. Cyril Barinka, the inventor of seven hybridoma antibodies listed on the Ximbio portfolio. Five of these mouse monoclonal antibodies bind specific epitopes within various domains of human histone deacetylase 6 (HD6), which deacetylates various substrates including α-tubulin, HSP90, cortactin, histones and other proteins. HD6 consists of two catalytic domains, the serine-glutamate-rich SE14 domain and the ubiquitin-binding ZnF domain. Find out more here.
Cyril has also developed two antibodies specific to glutamate carboxypeptidase II (GCPII) (also known as Prostate Specific Membrane Antigen). GCPII is involved in the uptake of folate via the intestines and the regulation of neurotransmission and is a leading biomarker of prostate cancer. Discover these reagents here.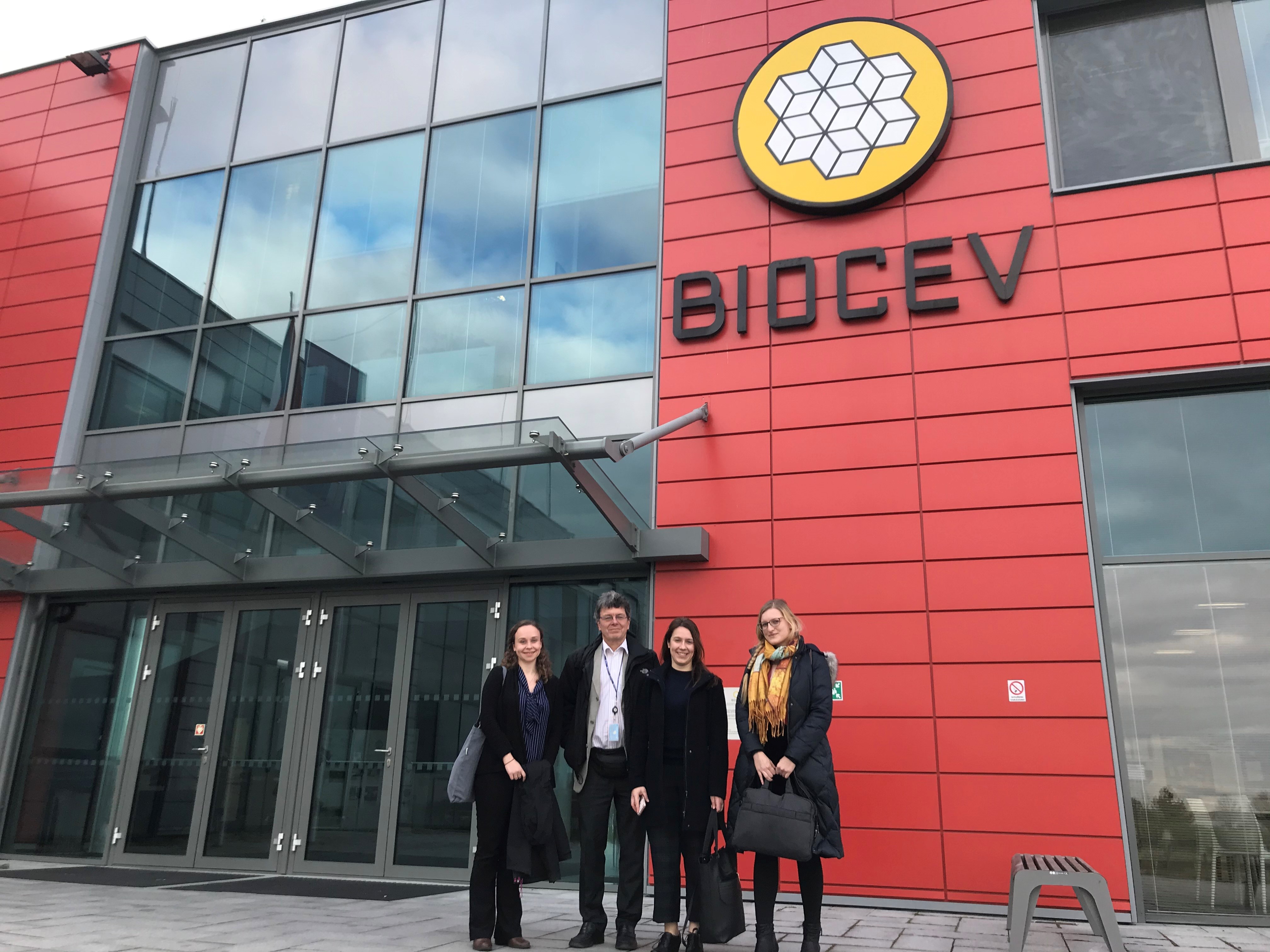 Photo shows Ximbio colleagues with close collaborators at i&i Prague s.r.o, outside of BIOCEV.
Discover more about how you could benefit from a partnership with Ximbio