Visit to the Francis Crick Institute - Cancer Symposium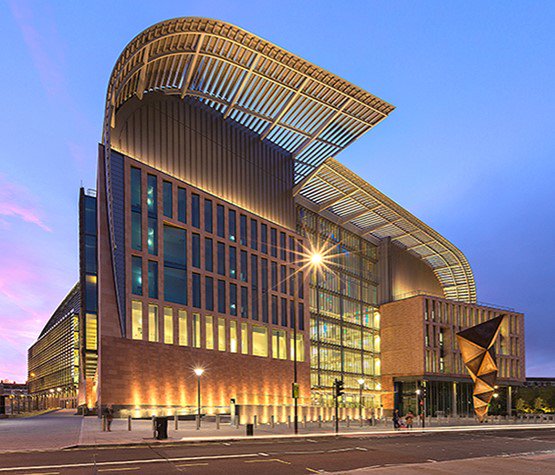 Francis Crick Institute - Crick Cancer Symposium
This week Ximbio was at The Francis Crick Institute, the biggest biomedical research institute under one roof in Europe, for its first Cancer Research Symposium. Bringing together over 200 of the brightest minds in cancer research and providing a window into some of the most important cancer research in the world today, focussing on cancer invasion, immune oncology, the tumour microenvironment and genomics.
Ximbio works closely with the Crick Institute and many of the scientists attending the symposium to find the best way to share the tools they develop in their research with the wider scientific community.
Cancer Invasion:
The first session began with Prof Peter Friedl from the University of Texas describing the mechanisms and plasticity of cell migration in cancer invasion. His laboratory has used advanced in vivo techniques to demonstrate real time collective cancer cell migration as it invades surrounding tissue.
Cancer and the Immune System:
The second session focused on the hot topic of immune oncology, starting with a talk by Dr Sophie Acton, of UCL, in which she described working on communication between different immune cell types using lymph nodes as model systems. This was followed by Prof Christian Ottensmeier, a research clinician at the University of Southampton. His laboratory has carried out a large transcriptome analysis of patient samples to better predict responses to immunotherapy.
The first day finished with a fabulous keynote lecture from Prof Rene Bernards of the Netherlands Cancer Institute talking about the concept of a 'one-two punch' model for cancer therapy.
Day 2:
The Tumour Microenvironment:
Despite the lively poster and drinks reception the previous evening the second day of got off to an exciting start, highlighting the importance of looking beyond individual cancer cells to consider cancer as a living, complex, co-dependent multicellular organism. Prof Kairbaan Hodivala-Dilke from Barts Cancer Institute showed the importance of this concept with her talk on tumour-stromal interactions and angiogenesis.
Oncogenes, Genomics and Epigenomics
The final session of the symposium moved its focus back to the inside of cancer cells, and what drives their phenotype. Despite oncogenes first being discovered in the 1970s we are still discovering new insights into their function. Dr Inigo Martincorena from the Wellcome Trust Sangar Institute described bioinformatics work on single cells revealing that some classically known oncogenes are present in high frequencies in normal tissue, raising questions on the function of oncogenes.
The two-day symposium closed with a rousing talk from Prof Gerard Evan of University of Cambridge. He spoke about the similarities between damaged tissue and tumours, highlighting the absence of a resolution phase in tumours, preventing a normal homeostasis being restored. Could this observation suggest a route to therapy?