Not an ordinary TTO Partnership

Absolute Antibody has been licensing hybridoma cell lines from a wide variety of academic institutions and other sources including the Ximbio portfolio. These cell lines are used to sequence the variable regions of the antibodies they produce, which are then in turn used to manufacture recombinant antibodies. Absolute Antibody believes that using recombinant antibodies within research helps solve the "antibody reproducibility crisis", reducing variability in antibody production.
"Absolute Antibody sequence and produce hybridomas using recombinant technology. This has different implications with regards to a licensing agreement compared to a "traditional" license for a hybridoma cell line. Ximbio was prepared to discuss new licensing models that accommodate advances in technology and changes in the research reagents market. In particular, Ximbio was able to see the scientific benefits of our approach for the reagents and their use to the scientific community. At the same time, Ximbio recognised the importance of being able to safeguard its product portfolio for the future in the form of an amino acid sequence, as hybridomas are fragile and can be lost (and have been lost!) in various ways. "
Dr. Michael Fiebig, Business Development Director, Absolute Antibody Ltd
Ximbio's unique portfolio and mission to facilitate access to research technologies created the right environment to licence a variety of Antibodies to Absolute Antibody. Not only did partnering with Ximbio provide Absolute Antibody with flexible licensing provisions, it also provided several other unique benefits:
Time and money savings

– Ximbio has a quick licensing process that ensured Absolute Antibody could quickly and simply access reagents from the Ximbio portfolio without wasting valuable time discussing licensing changes.

Vast industry experience and knowledge

– Ximbio had a thorough understanding of the reagents industry and was able to apply this to Absolute Antibody's unique licensing needs.

Diverse selection of reagents

– Ximbio's reagent portfolio provides Absolute Antibody with a large range of reagents to license from universities worldwide.
"Negotiations and other interactions with Ximbio have been very amicable and weren't needlessly delayed. Being able to progress through negotiations in a timely manner is extremely important and our experience with Ximbio has been very positive in this regard."
Dr. Michael Fiebig, Business Development Director, Absolute Antibody Ltd
Ximbio also gained several benefits from this partnership. These included being able to:
Provide researchers' and life science companies' with recombinant antibodies in partnership with Absolute Antibody

Re-engineering existing monoclonal antibodies

- including to different species or subtypes, expands the application range and market of the original antibody.

Support Ximbio's commitment to reliability

– As part of Ximbio's commitment to extend the availability of high quality antibodies, recombinantly produced antibodies are fully characterized, meeting increasingly stringent needs for reproducibility and reliability.

Provide long term security for antibodies

– Once sequenced, the security of the antibody is effectively guaranteed, mitigating against genetic drift or lost or dead antibodies. Ximbio stores this data securely which enables Ximbio or the original creator to use this data for further antibody engineering projects in the future.
To view our antibody catalogue, see our portfolio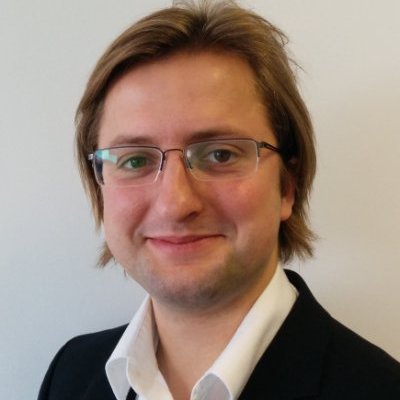 Dr. Michael Fiebig, Business Development Director, Absolute Antibody Ltd